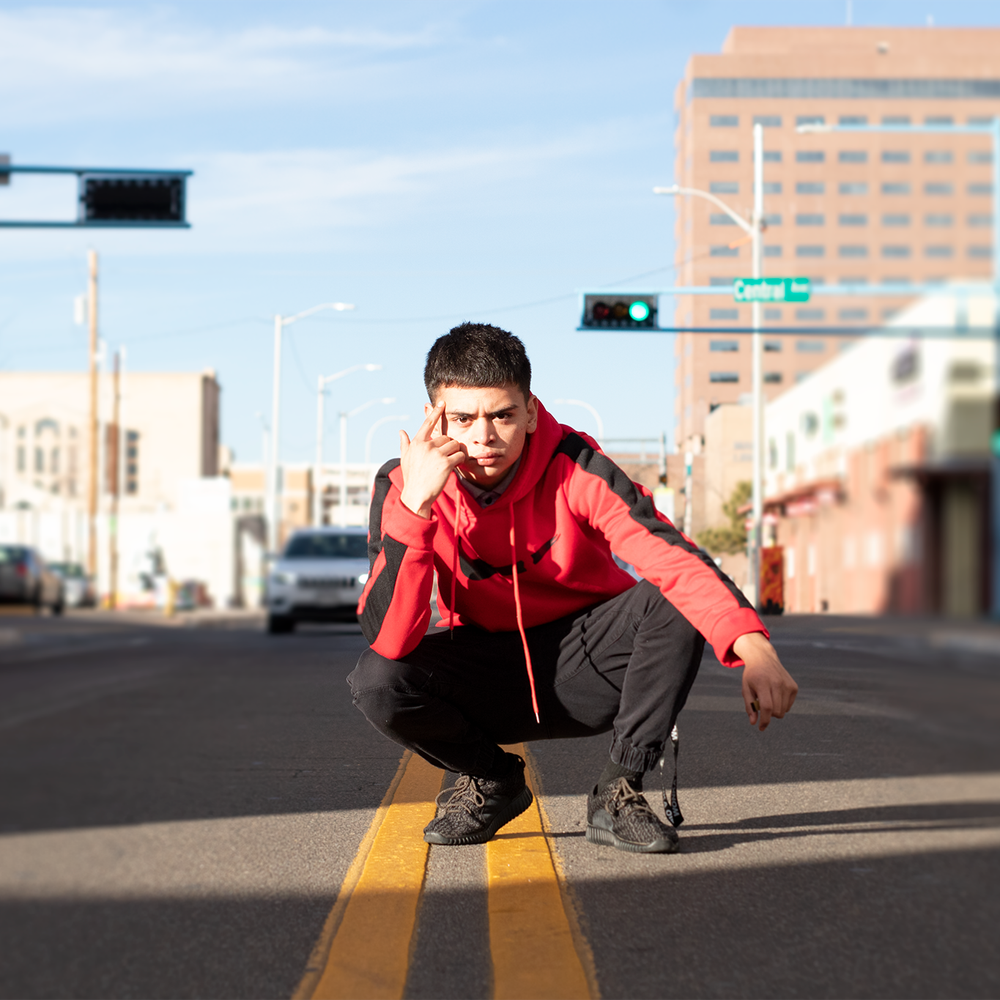 iZiK HaZe
Biography
IZiK HaZe is an up and coming musical artist from the small desert town of Albuquerque, NM.  When he raps and sings you can hear the qualities of artist like XXXTentacion and Post Malone.  His musical influence comes from the like of artists such as 2Pac, Rod Wave, J.Cole, and Roddy Rich.
IZiK came from a troubled background and had to deal with violence within his own family at a young age.  This had a great impact on his childhood and caused him to get in trouble a lot in school.  He was able to find solace in music, and was inspired to write his own songs by growing up across the hall from his father's studio.
IZiK's music can be described as edgy and raw but also soulful with a touch of trap.  He is constantly writing music and is averaging one verse a day and always working to perfect his freestyle skills.  He is now planning his first solo album and will be releasing a new song in January 2021.  His latest release is a song he wrote with his brother and father called "Survive" and has also released a video for the song.
Izik has garnered a local fan base with his music and his first underground release titled "Rum" has over 800 streams on Soundcloud.
Press Photos
Please submit for booking info